Call of duty mobile (CODM) merupakan game bergenre First Person shot yang terdapat mode deathmatch, multiplayer dan battle royale didalamnya.
Dalam menyambut event kemeriahan Hallowen pada tanggal 30 Oktober 2019, call of duty mobile mengadakan event spesial, guys.
Terdapat berbagai macam mode dan fitur terbaru yang akan keluar sepanjang periode Halloween.
1. Map Standoff dan Musik Halloween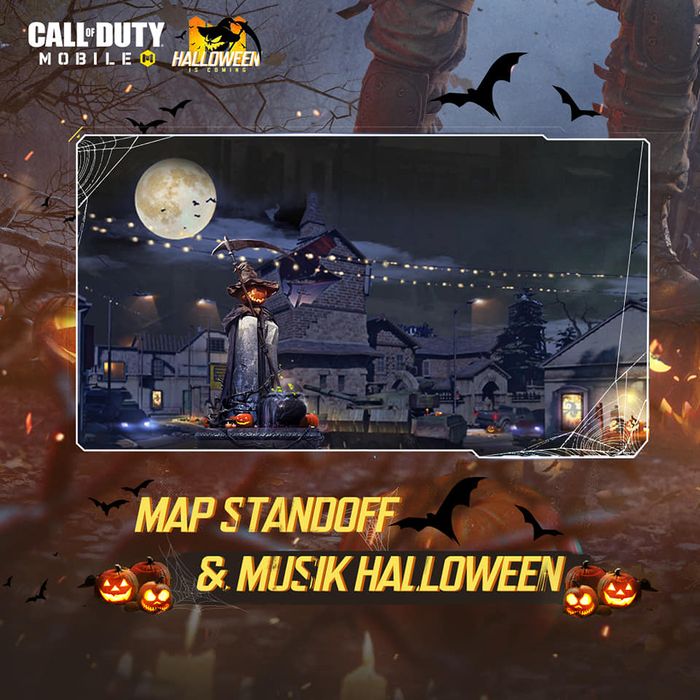 Map Standoff Halloween merupakan map khusus yang bertemakan malam Halloween yang sudah hadir di codm.
2. Event Operator Skill Terbaru Sparrow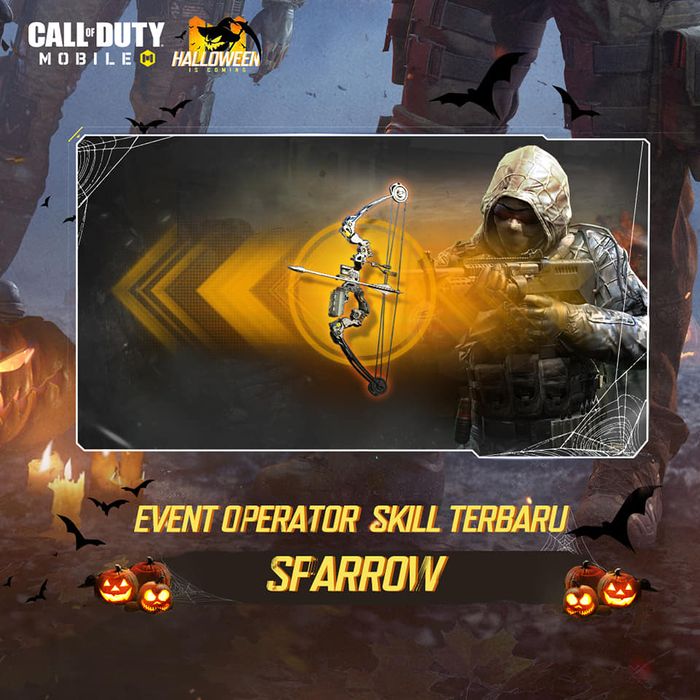 Mode Sparrow merupakan mode memanah yang bakal hadir di codm pada tanggal 21 Oktober 2019.
3. Mode Hardpoint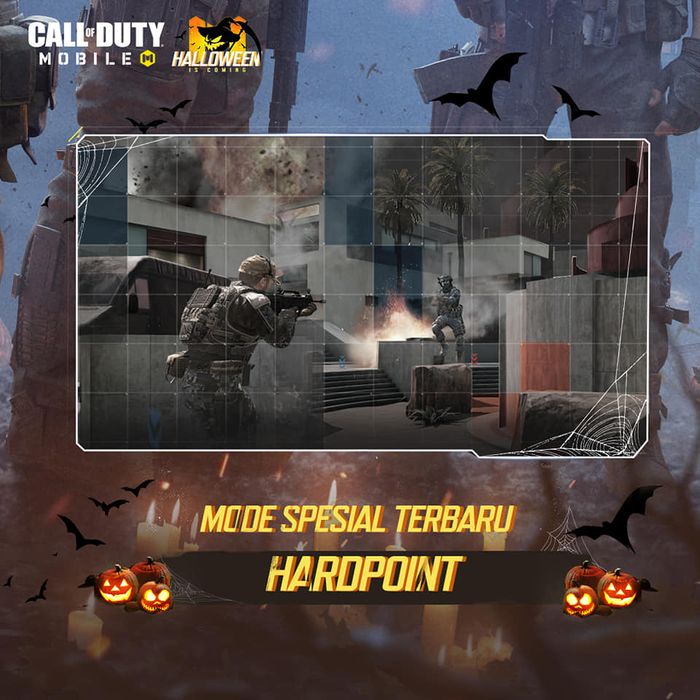 4. Class Airborne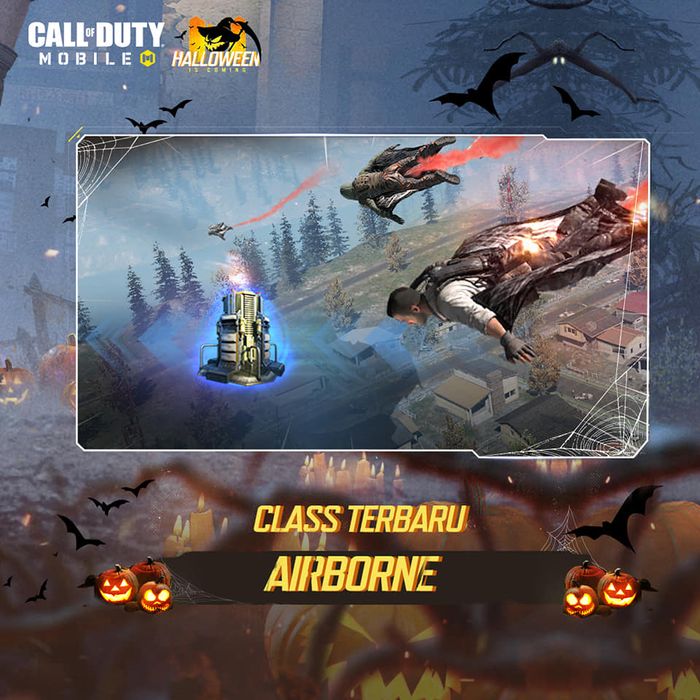 Terdapat lagi nih guys, mode Class Airborne. Kamu dapat melayang-layang seperti kelelawar untuk mengalahkan lawan kamu.
Serta terdapat beberapa event seru lainnya berhadiah skin dan senjata permanen yang akan hadir.
Selamat Hari Halloween!(*)